We are Proud Members of
Pet Sitters International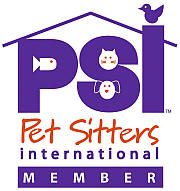 View our member listing here

For services in other locations
please visit PetSit.com.
We are Bonded, Insured, and
Certified in Pet CPR and First Aid.

Excerpt from "The Pet's Plea"
- Author Unknown
Take care of me when I get old. You, too, will grow old. I have trusted you all this time.
Go with me on difficult journeys, Never say, "I can't bear to watch it" or "Let it happen in my absence." Everything is easier for me if you are there.
In the event something happens to me... naturally, or accidentally... remember I loved you, and I thank you now, for taking such good care of me while we were together.
Please burn a candle for me on the day of our parting, to shed light for me at the bridge. Light one for me each year on that day, to brighten your heart with the memories you carry of me. I am with you always and forever... until we meet again.
About Cuddles of College Park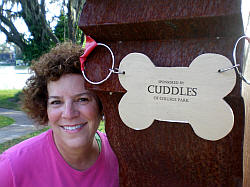 Marejane Muse founded Cuddles of College Park in 1998. Born and raised in Little Rock, AR, Marejane was an animal lover from the beginning, helping to raise and care for numerous family pets. She attended Rollins College in Winter Park, FL, and upon graduation began a career in advertising and marketing back in her home town. She continued her successful career in Tampa, FL, working with several major corporations on their marketing campaigns. After marrying and moving to Orlando in 1998, she made the decision to switch occupations and begin working with her passion - pets! Cuddles of College Park was thus created and has grown and expanded from its inception.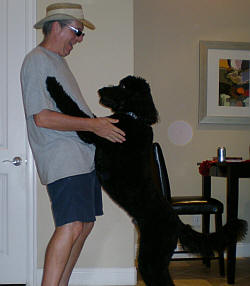 Phil Muse, husband of Marejane, hails from Tullahoma, TN. A pet lover as well, Phil raised hunting dogs in his youth as well as caring for the household pets. Phil also graduated from Rollins College, earning a B.A. in Communications. After many years in music retail management, Phil joined Marejane in Cuddles of College Park in 2004. There continues to be an ongoing squabble between them as to whom their various pet customers like best!
"You take the worry away about leaving our cats."
- Gale C
"Thanks again for spoiling them rotten!!! House and all in great shape thanks to you!"
- Lisa V.
"I cannot thank you enough for taking such good care of my babies and our home while I was away! I have never felt more relaxed than on this trip knowing they were being looked after by such attentive and caring people. Looking forward to working with you again soon!"
- Brittnee